It's Chinese Take Out Time
Counter *Free*
Current Viewer Counter *Free*
I Love Chinese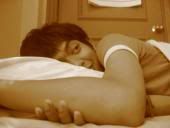 the poet is currently feeling
confusion over stuff

he writes poetry whenever he feels it

he is currently feeling hungree and will be
eating in a couple of minutes
We Fumble With Chopsticks
MY prose
KADA, where ideas come from
We Like Chinese Too
Chinese Cuisine
my friendster account
Fortunes Can Be Funny












Take Out Boxes
February 2005
March 2005
June 2005
September 2005
April 2006
May 2006
June 2006
July 2006
August 2008
August 2009
May 2010
Eto Lang
ni Gab Caraon

eto na naman ako
isang bato
isang batong nakahimlay sa dalampasigan
laging nakatingin sa lawak ng dagat
laging nangangarap na balang araw ay marating din
ang mga narating niya
laging umaasang balang araw ay dalhin ako ng alon
sa ibang lugar
at sumabay sa sayaw ng pag-agos ng buhay
eto na naman ako, nangangarap.
pero eto nga ako. isang bato.
mabigat. matigas. hindi makagalaw.
at hindi tulad ng dagat na madaming nagagawa,
ako na isang bato ay hindi man lang kayang lumuha.
why can't i write poetry
i think there's something wrong with me
i used to write what's in my mind
now just one line i cannot find

for so long i have been trying
to get back how i was in rhyming
but i can't seem to get a grip
the words and phrases i cannot keep

i want to write another line
to keep this sanity of mine
you see there's something bothering me
i share a secret just kept by three

and with this secret comes a choice
to help them out and hear their voice
but if i do i might just end
a new beginning, a life not spent

so there you are, that's my dilemma
if you understood you're very clever
but please i ask you to keep it low
or share with me what you think you know

and if you did not comprehend
this silly message i try to send
at least this problem i now face
my writer's block begins to phase.

8 cigarette butts
that's how much i smoked through this one
sleepless night

around 6 times
that's how often i looked at my phone
whenever it lights up
thinking that it's you
but it ain't, it's just my phone
saying that its battery's low

about 4 hours ago
i woke up, and i texted you that i cannot
go back to sleep for some reason

a little over 3 months
that's how long I've known you
that's how long you've been making me happy

around 2 and a half years ago
i think that's how long I've written my last poem
so forgive me if this one ain't that good

undefined number. maybe infinity
that's how often i think of you
only you

and just two things
two things will make my day swell
and that's
3in1 and you

DAPAT SANA
ni gab caraon
lumisan sakin ang pagsikat
iniwanan ako sa dapit-hapon..
nagkamali ako
hindi dapat ito pinipilit
hindi dapat sinasakal
hindi sapat na makitang
masaya ang mga kulay na kanyang hatid
kulay kahel at asul
dapat tinamasa't pinasalamatan
ngayo'y kapiling ang dapit hapon
sa kabilang dako and araw
umiiyak sa piling ng ibang dalampasigan
picture care of mingu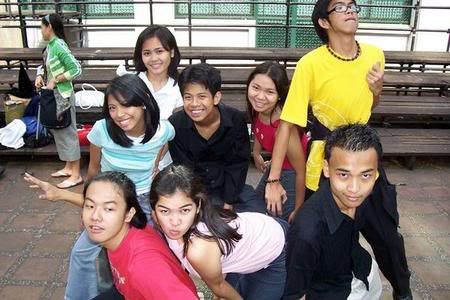 tagal ng pinag-samahan
wag na wag kakalimutan
kahit hindi palaging makasama
tandaan nyong ako'y narito pa
sa tabi-tabi..
DI TAMA
by gab caraon

kung ikaw ay mayaman
ako nama'y namayam

ikaw ay mabait
ako'y di makakailang tiabam

napaka-talino mo
ako'y di hamak na onilat

kung ikaw ay nasa taas
tila ako'y pilit na nasa saat

wala kang kasing kisig
ako nama'y tila gisik

ika'y ubod ng tikas
pero ako nama'y tila sakit

kung baga ika'y langit
ako nama'y tignal

kaya siguro hindi
tayo pwede

magkaiba
ang ating pagkaka-intindi

iba ka, iba ako
tila magkabaligtad tayo

ika'y aking mahal
at ako'y iyong laham

at kahit baliktarin ko ang noon
noon parin yon, hindi ngayon.
ASA
by gab caraon

pumikit.
umasang sa pagdilat ay mawala siya.

matulog.
at umasang sa pag-gising ay mawala ang panaginip.

umiyak.
umasang sa pagtulo ng luha'y sumabay na mawala ang nararamdaman.

punasan mo na yan.
sino bang niloko mo?

tanga tayong lahat sa pag-ibig...